Simple and affordable art is not easy to come by but with the right scarf, some thumb tacks or staples and a canvas you can achieve maximum visual impact for next to nothing. I found this DIY scarf project while hunting around
interiorsaddict
who invited Frith Huck to share this fabulous, simple DIY project last year.
This could be really great for thrifters alike as it allows you to display those vintage silk scarves and fabric offcuts we tend to come across at charity stores cheaply and simply.
I'm in love with the image below, horse head, fu dogs, bright colours and the juju hat = all my faves!.
All you need is a canvas pre stretched as seen in the image above lower left corner (you can pick these up at all craft stores and some variety/discount stores)
Lay the scarf out flat face side down, place the canvas over the top, centre it, then gather one end and staple or use thumb tacks to secure to the back of the canvas.
Repeat this on all sides making sure the scarf sits flush against the canvas.
here's another technique for framing scarves - grab a frame open up the back, lay the scarf down facing out make sure there are no creases and fix the back board in place.
here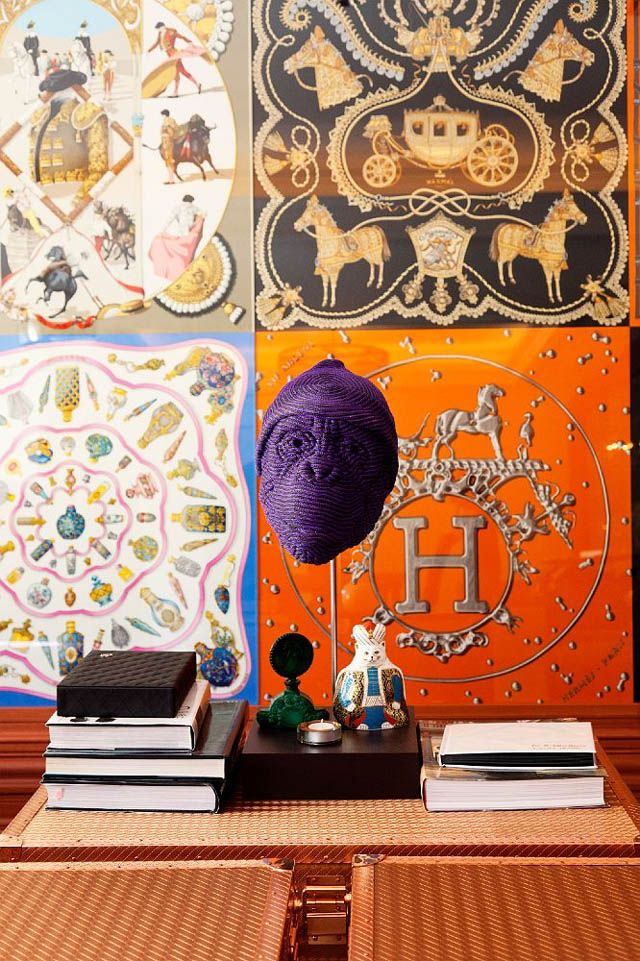 Vintage Scarf Curtain -
Pinterest
another fantastic use of vintage scarves
vintage scarf patchwork bedspread - pinterest
House and Garden via Napoleon Perdis
vintage scarf pillows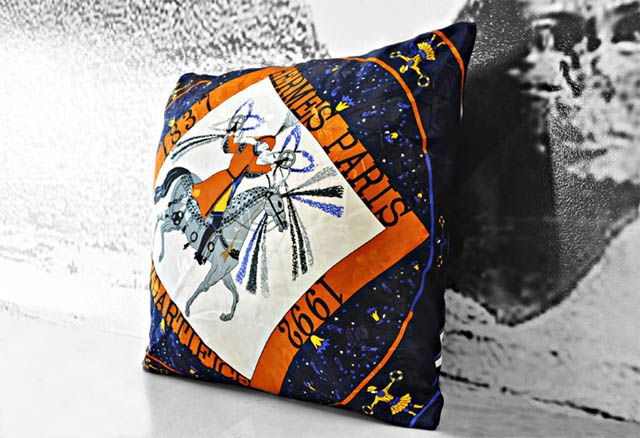 Marcus Design Inc