I made this cake for my niece a few years ago and it was one of the best DIY cakes I've had the pleasure of decorating... I simply used a store bought cake (cheating I know!) and made my own ganache filling to improve the taste and to support the structure of the cake and it was enjoyed by all in attendance.
I started this cake by forming the lilac flower that features on top, the rest of the theme simply evolved from there.
Instead of colouring the fondant I hand made sea blue fondant and then hand painted the various colours broad brush strokes across the cake and fondant covered board.... the frogs, flowers and lily pads are all fondant though I did use acrylic tear drop shaped beads to enhance the wings on the dragonflies.
The gold flecks were created using a damp pastry brush and edible powered gold leaf....
This is a cute design for a range of ages and birthday themes from princess parties to fancy dress and beyond!.
xx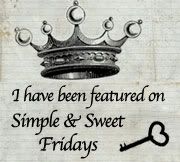 here