I'd been looking for a long stool to sit at the end of my bed for a while and to my delight this beauty turned up at Coburg Trash and Treasure for $35 -
bargain of the century!.
The cons were the badly stained wood and tapestry cover, though cute for a country chic look, I had envisaged something with a bit of punch so I set to work.
1.Remove the cushion from the frame work and sand the wood.
2.Paint in colour of your choice ( I used an undercoat first which protects from future chips and grazes).
3. While the framework dries grab the cushion and measure the fabric to fit around with enough to staple at the base of the cushion.
4. Staple the fabric to the cushion base
5. When the paint is dry refit the cushion to the frame and you are done!
If you have kids then Oil Cloth is a great alternative as it wipes clean and comes in many fantastic colours and patterns.
I like to change the fabric every few months, I'm thinking this would look great next time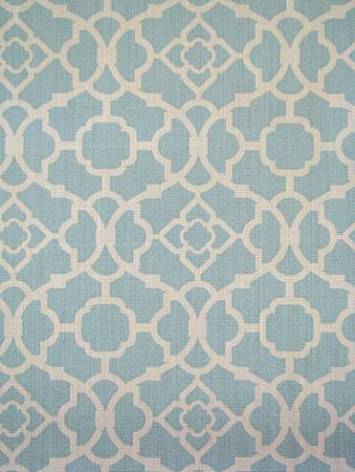 Waverley - Lovely Lattice in Lagoon