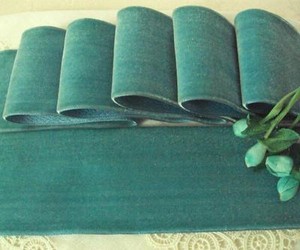 Vintage French Ribbon - ebay
Here are some gorgeous antique kitchen keepsakes. The vintage recipe book keeper is a lovely 20 page booklet once produced for the "lady of the house" to record her recipes. I'm sure a number of these booklets have been filled out and handed down the generations, many probably still in use today housing the families secret recipes.
The beautiful bakelite serving spoon and silver knife were thrift store buys... the knife, tied with vintage ribbon, would make a fantastic wedding cake cutter providing a nice family heirloom/ wedding tradition for generations to come.
These images were taken on a beautiful hard wood table at my Mum's house it's scratched and worn and has beautiful character as you can see... this item was snapped up at a house Auction, will take some images and post them in the next few days.