With Christmas around the corner I thought I'd make some decorations for friends and family and have devised a simple DIY craft tutorial using both a salt dough and clay base.
I used vintage doilies to create the lace print
I found the air dry clay much easier than salt dough overall, no mixing, dried snow white and set within 24 hours as opposed to the salt dough which is still drying 4 days later and will need to be painted, but I did love the idea that I could use household ingredients to create these decorations.
Here are the instructions for both techniques including how to create the lace print using vintage doilies or lace depending on what you have around the house...
Air Dried Clay Decorations
I used White Fimo Air Basic by Staedtler
You will need
(I made about 100 small decorations with this quantity depending on your cookie cutter size)
500g air dry clay
rolling pin
baking paper
cookie cutters
straw or chop stick
doily
twine or string for hanging


To make the doily clay just roll out your clay, place the doily on top and roll over again then gently peel the doily off and you are ready to start cutting your ornaments.
Using a chop stick or straw make a hole in the clay for hanging, just make sure its wide enough to fit your string... I bought twine but sadly it didn't fit so I substituted with white yarn.
You can also use letter stamps to create extra details
then simply leave to dry on baking paper for 24 hours and that is it!
Salt Dough Technique
I actually made half quantity of this recipe and that made about 50 decorations so the amount below would make approximately double depending on the size of your cutters
You will need
1 cup salt
2 cups all purpose flour
1 cup water
mixing bowl
rolling pin
doilie
straw or chop stick
cookie cutters
baking paper
Mix your ingredients and knead to form a smooth dough then roll out, cut out your shapes, then pierce with a chop stick and leave to dry for 3-4 days.
Hope you find this useful!
Here's to a wonderful festive season!
xx
Also sharing on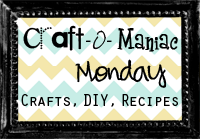 and
and