Everyone has an old street directory or vintage atlas lying around the house and these DIY craft ideas will have you transforming them into one off works of art that cost next to nothing and look amazing! Re purposing maps are a great way to display your favourite destinations in style... maybe you have a crumpled map lying around from that trip to Paris or an old map of your family's country of origin - these simple to-do's will have you displaying them with pride!.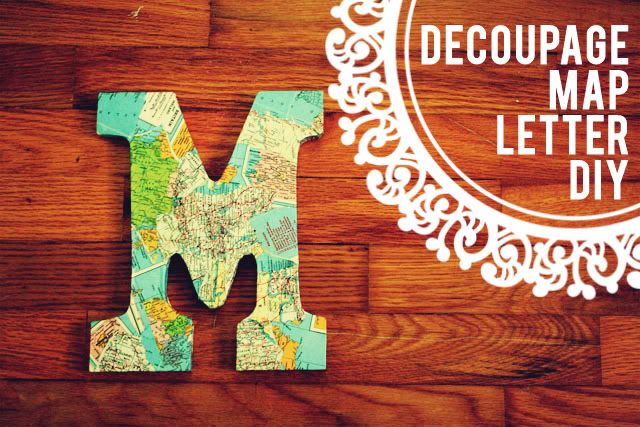 All you need for this task is glue, maps and a letter - finishing with a coat of varnish would also look great.
DIY found
here
(jessica chronical)
Image only found rowhousenest
All you need are maps and embroidery hoops.. you could also use maps printed on tea towels for this project
with the festive season around the corner this gift wrap inspiration is certainly on my list of things to do!
Vintage map coasters
The clever cats at Martha Stewart created this
DIY
Map heart artwork - you will need maps cuts into heart shapes, frame and a piece of white card board.
Not for the faint hearted this découpage cardboard stag head is marvellous!
world map covered stag head
Steph Goralnick
This is slightly ambitious but a statement non the less! Map wallpaper